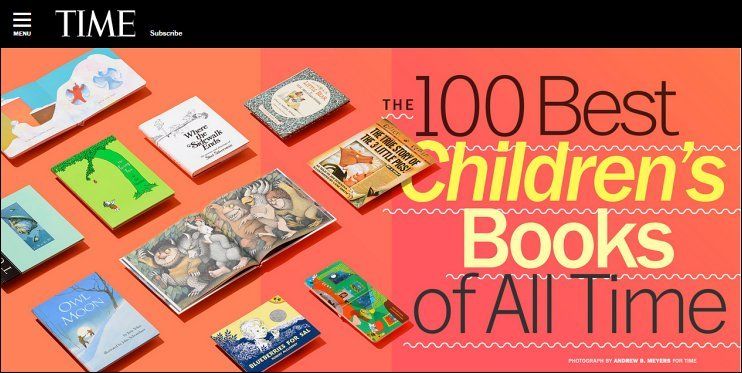 Check!
And if you like this, don't miss the other list from Time:
The 100 Best Young Adult Books of All Time
.
You might argue with which list some books fall into, but you'll probably find some of your favourites in one or both lists - and maybe discover a few new ones, as I did.
(BTW: you'll need to click the right-arrow on each page to see all 100 from each list, if that isn't obvious.)